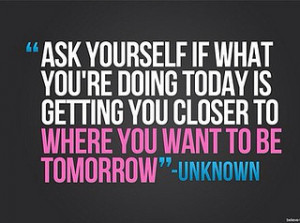 Wellness Coaching is all about improving those areas of your life that you may have neglected or feel you could be doing better at. If you are looking to find a coach or a therapist, then most likely you have come to a place in your life where perhaps you are looking to achieve more, take your career to a higher level, or maybe feeling a bit lost or purposeless, wanting to make changes but not knowing where to start, etc. Well, this is where Wellness Coaching might be helpful. Your coach can be that person who helps you see your potential to be greater than you are; helps you to unpack issues that are clouded by overthinking or negative self belief.
My job as a coach/therapist is to help you articulate what the problem(s) is, why it is affecting your life and how to overcome its drag on you.
This may seem like a daunting prospect but with me as your coach/therapist, I can motivate you to look ahead and focus on the objectives you set for yourself and work with habits, behaviours and mindset that stand in the way of facilitating change.
In this partnership between you and I, I will bring commitment, experience and passion. What I ask of you is to have a strong desire for change and commitment for living a better life.
With this in place, we can re-write old belief systems, change the narrative and begin to live life rather than just survive it.
Just look at these benefits that come with having a coach:
1. Having a Coach Makes You More Accountable.
This is one of the biggest benefits you can gain by having a coach.  All of a sudden you become more accountable to follow through on whatever you're procrastinating on or stopping yourself from doing. We all place limits on ourselves.  We all have limiting beliefs and patterns that are holding us back, preventing us from fulfilling our true potential.  When you have a coach who is able to push you beyond what you thought was possible, a breakthrough happens.  Your entire belief system changes, and you take your life to another level.
Even if you already know what you need to do,  you may not be doing it. Does that sound like you? A coach is someone that gets you to do it.  They're all about taking massive action and seeing the results. Without a coach, you're only accountable to yourself – and that's the problem for most people.  When you're only accountable to yourself, you can come up with stories and excuses of why you didn't do it. With a coach, that would not work anymore. You're accountable to another human being, which forces you to show up at a higher level.
2. Having a Coach Gives You Insights Into Yourself.
Another valuable benefit of having a coach is the insight you get about yourself.  Most people are not aware of patterns or behaviours and limiting beliefs that hold them back.  Other times, it's a way that they carry themselves, their body language or a subtle way that they're communicating that is putting people off, preventing them from having success in their relationships.  These patterns are often so ingrained in us, that they become unconscious.  We're unaware of them.
A coach is able to bring these to your attention in a gentle way and, if necessary, explore where they came from and how you can change them. Incredible transformations can take place within people just by making small changes to their way of thinking or how they are showing up.  Most people you're around on a daily basis won't point out these things to you or give you feedback, but a good coach does.  A good coach cares and is always honest with you.
3) Having a Coach Gives You A Stronger Sense Of Belief And Self-Confidence.
There are so many ways that we limit and hold ourselves back.  There's things that we WANT to do, but often aren't doing simply because we don't have the belief or confidence in ourselves.  As a coach, I am on your side. My job is to help you understand your limiting belief patterns and learn what you are truly capable of so that you can step up and raise your standards to an entirely new level.
4) Having A Life Coach Gives You Ideas You Never Thought Of.
"The significant problems we face can not be solved at the same level of thinking we were at when we created them."
Albert Einstein
Having a coach who is on your side means you have someone who's interest is to work with you and your ideas. Being outside of the problem/situation, the coach is able to share perspectives and ideas that my not be apparent to you, hence getting you closer to achieving your goals. 
Look below at the areas in which you could get some help: 
So why don't you pick up the phone or email me to organise a free Discovery session where we will discuss what your current challenges are and how I might be able to support you to make lasting changes? You've got nothing to lose!
See www.healwithpreethi.com for further information on Counselling and Coaching